Tha Nod Factor Records
Sunday 16th of March 2014
Tha Nod Factor Records
| | | | |
| --- | --- | --- | --- |
| KurtisE ft Cory Jones Teamed up with Cartune Beatz. (Like That) | | | |
Written by Gregory Richardson
Thursday, 09 January 2014 18:25
Look out world KurtisE and Cory Jones got together and sang this song and KILLED IT (Like That).Dj Wats of New York drop this version of (Like That). The Dj's are liking this joint. Like That is the the next big one with the help of all. Let's not forget the producer (Cartune Beatz).Thanodfactorrecords thank U all for your support.
| | | | |
| --- | --- | --- | --- |
| "Clixae" Return of the Original MC | | | |
Written by A. C. Burgess
Thursday, 30 January 2014 03:49
I am CLIXAE (pronouced cliche') 2008 is when I first started recording. I did it to vent and as a hobby to see what people thought of me lyrically and kept getting positive feedback. Around late 2012 I was going through a lot with school and my relationship and drowned myself in music heavily and made a lot of progress. So I decided to go to a showcase in Tulsa to see what professionals thought of my style and I got all positive feedback!! And every since then I decided I wanted to make a career from being either an artist or songwriter. I am ready tell my story. Are you ready for me? Listen to my music below. Hit me up on twitter @clixae. Let me know what you think. Leave  a comment. Preciate ya!
Last Updated on Thursday, 30 January 2014 04:00
Written by A. C. Burgess
Friday, 15 November 2013 01:21
DJs know when the Core DJs hit the scene with a banger. Get on board with the latest music thats bumpin in the clubs. DJs Download Yours Now!
Last Updated on Wednesday, 08 January 2014 06:01
| | | | |
| --- | --- | --- | --- |
| Framing The Red Performing at the Motley Crew Fest. | | | |
Written by Gregory Richardson
Friday, 27 September 2013 14:33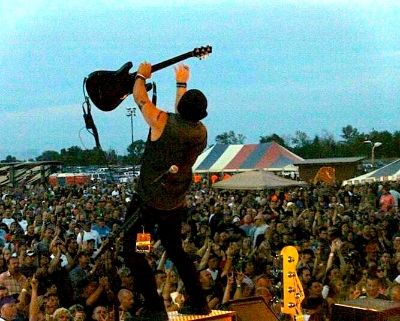 Written by Gregory Richardson
Wednesday, 29 May 2013 15:15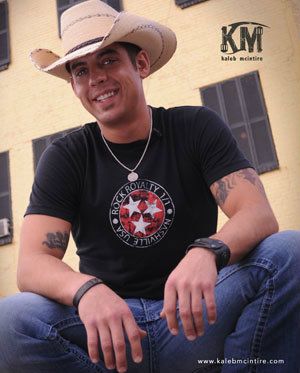 Kaleb McIntire's "Love Song."  He's a confessed adrenaline junkie and reformed bad boy with a guitar and outlaw attitude. "Redneck in All of Us", written by Brian Maher, Rich McCready and Davy Ulbrich humorously emphasizes how we can all switch to our redneck side from time to time. Growing up on the countryside of Joplin, Missouri, in the Ozark Mountains allowed Mcintire to experiment in music and grow. "I was raised on a Southwest Missouri farm and grew up playing gospel and sports," he explains, "Music is the only thing that makes sense to me. Thanks to God that I am able to do what I love!"I am under Tha Nod Factor Records management with Angela Richardson. We are going to make big things happen look out for us. God Bless.
Last Updated on Saturday, 19 October 2013 20:33
«

Start

Prev

1

2NextEnd »
Page 1 of 2
Tha Nod Factor Family Map
Africa
Central Texas
Efreezee
Feed Entries
Polls
Dawn Weber
Kstylis
Tour Dates
Loyal Hollywood
Fancy Conections
Swag Northwest
Souljah Family Records
Lucy Graphics
Coast2Coast Mixtapes
Portland Basketball